All About Choosing a Pizza Oven for Your Home
As an avid pizza lover, I never get tired of sharing my best findings with my readers. This time, I decided to compile the 10 best pizza ovens for every taste, budget, and company size. Here you can find a wide variety of models, so now everyone can organize a party with Neapolitan pies. I have tried to make the cooking equipment reviews as complete and comprehensive as possible so that you can make an informed decision about buying an oven. If you need more help, see my beginner's guide for more information about how to prepare and bake pizza of all kinds.
Type of pizza oven fuel sources
Wood Logs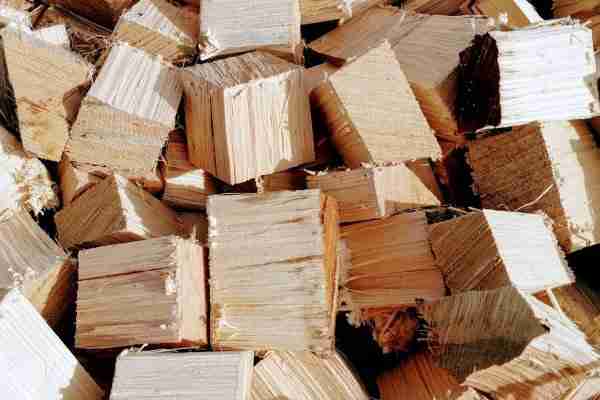 Wood Chunks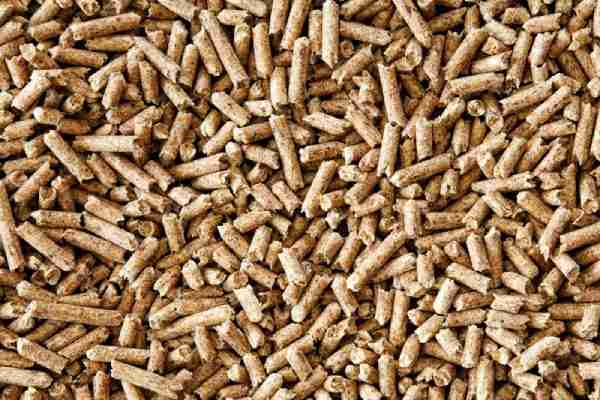 Pellets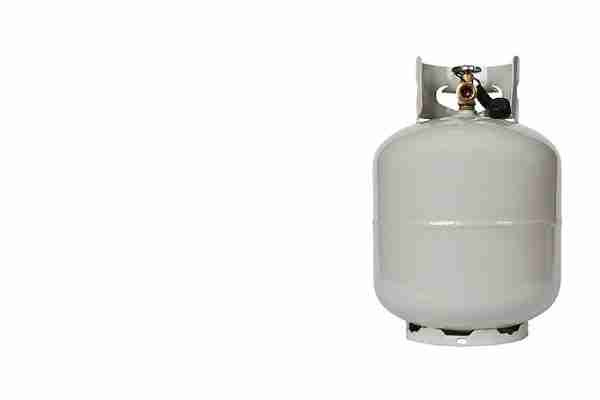 Propane & gas
Top of Popular Pizza Oven for Home Use
| Name | Fuel | Price |
| --- | --- | --- |
| Roccbox by Gozney | Wood or Propane Gas | See |
| Ooni 3 Pizza Maker | Wood Pellets | See |
| Bertello Outdoor Oven | Wood, Pellets, and Charcoal | See |
| ALFA One Pizza Oven | Wood Logs, Chunks, Pellets | See |
| Harbor Gardens KUK002B Pizza Oven with Stone | Wood Logs, Chunks, Pellets | See |
| BakerStone Gas Oven | Propane | See |
| Camp Chef Italia Artisan Pizza Oven | Propane | See |
| Mimiuo Portable Gas Pizza Oven | Propane | See |
| Breville Pizzaiolo | Electric | No products found. |
| Ninja SP101 Foodi Counter-top Convection Oven | Electric | See |
| Presto Rotating Oven | Electric | See |
| Wisco 421 Pizza Oven | Electric | See |
| Betty Crocker BC-2958CR Pizza Maker | Electric | See |
| Camp Chef Artisan Oven | On the Grill | See |
| Only Fire Oven for Gas Grills | On the Grill | See |
| Green Mountain Grills Oven | On the Grill | See |
What Makes a Good Pizza Oven?
Fuel Sourse
In terms of fuel source, ovens can be gas, wood-fired, hybrid, electric, and grill inserts. Choose the right type depending on where you plan to make your pizza and your experience.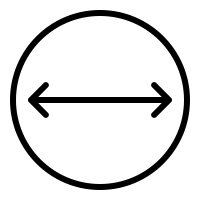 Size
The larger the oven, the bigger the diameter of a pizza it can fit. Plus, the really huge products allow you to cook several meals at once.


Insulation
Good thermal insulation ensures economical fuel consumption and helps maintain a constant temperature inside the cooking chamber. If the oven releases heat to the outside, you will get bad results.

Wood vs. Gas: Which Is Better?
Gas and wood-fired pizza ovens are perhaps one of the most suitable options for baking classic Neapolitan pies. How do they differ besides the fuel source, and which one is better to choose?
Wood oven
Wood-fired devices can be both stationary and portable, fit one or several pizzas at once. With such furnaces, professionals and fans of Italian cuisine manage to achieve the highest possible temperature. Besides, food in the wood-fired oven gets a characteristic aroma. It is something that other devices cannot offer you. However, this type of equipment requires some skill and experience from a user as it can be tricky to maintain constant heat.
Gas oven
It is easy to adjust the temperature in gas ovens since it is enough just to close or open a valve more. Because of their ease of use, maintenance, and cleaning, they are great for beginners. Plus, they warm up pretty quickly, so you don't have to wait long to bake your pizza. Just like wood-burning appliances, they can reach extreme temperatures ideal for Italian cuisine. Perhaps the only significant drawback of such ovens is the lack of a characteristic smoke flavor in cooked dishes.
Types of Outdoor and Indoor Pizza Ovens
In addition to the above parameters, you should also know that ovens differ in power supply/fuel. Gas, wood, hybrid devices, and grill inserts are used outdoors. Only electrical equipment can be used at home.
Propane & gas
Of all the types of outdoor ovens I have listed, gas ones are considered the simplest and most convenient to use. It is because you only need to turn the valve on a pipe or cylinder to adjust the heat. The bigger the flame, the higher the temperature. Also, such devices usually warm up faster, so you don't have to sit for a long time waiting for your pizza. They are also easier to clean since ash does not clog into the corners.

Wood & charcoal
Few dishes can compete with the ones cooked in a wood-burning oven because it gives the meal a tasty smoke flavor. You can choose different types of wood to get a special scent. Such equipment is considered classic for many cuisines in the world, but not every user knows how to handle it properly. The tricky part is making a fire powerful enough with wood, charcoal, or pellets that can heat the oven to its maximum temperature and then keep that heat up all the time.

Hybrid
This type is one of my favorites. Such devices combine different burners, which allow you to cook food both on gas and wood. It is very convenient since there is not always time to heat the furnace with wood and wait until it burns out. Universal items are always popular among picnic enthusiasts, but additional features usually come at extra costs. Basically, manufacturers include one burner in the kit, and you need to buy the second option yourself.

Electric
Electric appliances are the only ones that can be used in indoor kitchens. Thanks to the convenient knobs and the presence of preset cooking programs, baking pizza will not be difficult even for inexperienced users. They generally do not reach the extreme temperatures of wood-fired ovens, but that doesn't mean dishes don't turn out to be tasty and crispy. You just need to wait a bit. As a heat source, there are two heating elements at the top and bottom, which ensure uniform heating of the dish.

Grill insert
The last type of oven used outdoors is grill inserts — a pizza oven for a grill. From the name, it is clear that such devices are not independent equipment but work exclusively from the heat of a gas or wood-burning grill. I recommend that you only pay attention to those if you already have a reliable and powerful grill. Otherwise, the purchase might be costly. The principle of working with such equipment is practically no different from the usual pizza-baking machine.

Ultimate List of 10 Best Pizza Ovens
I have included models of each type in my list, so you can find the right device for your indoor or outdoor kitchen.
1. Best Pizza Oven Overall: Roccbox by Gozney
Temperature range:
Up to 932°
Heat Source: Wood or Propane Gas
Max Pizza Size: 11 inches
Buy On Amazon
Read Full Review: Roccbox Pizza Oven Review: Helpful Tips Before Your Purchase
A popular Roccbox model from the world-famous British company Gozney gives you the opportunity to get a professional-level oven for your home kitchen. It has a corresponding price, but it is completely worth the money. This device is quite portable, so you can use it in the yard or take it with you on a picnic. If you want, the oven can also be used commercially; it is reliable enough and can withstand increased loads.
The product is made of durable stainless steel, which retains heat well and ensures economical fuel consumption. It also has a silicone coating on the top, which protects users from burns. Although it is one of the safest models, supervise kids so that they do not touch the device's body. The total product weight is 44.1 pounds, and the dimensions are 22x20x18 inches. You can detach its legs and a burner so that the oven takes up less space in the trunk.
The maximum temperature this commercial pizza oven can reach is 932°F. With this heat, you can make a pie in just a minute. It takes about 15 minutes for the model to warm up to this temperature. Only one Neapolitan pie with a diameter of about 11 inches can fit inside. Given the speed at which a dish can be cooked, you can make a dozen pizzas in one evening. There is a built-in gauge to make it easier for you to control the temperature.
Thanks to the dome shape and the special rolling flame technique, the heat is distributed evenly inside, ensuring the perfect cheese crust and golden brown edges on the dough. There is no chimney here; however, for such a device, it is not needed; the excess heat comes out through the central hole. This model works both on gas and wood. However, you should purchase a wood burner separately if necessary. In the kit with the oven, you get a built-in stone, which distributes the heat more evenly throughout the dish.
It is a pretty handy device in terms of cleaning and maintenance. You will have no problem removing the dough pieces and flour from the inside. However, the front of the body gets covered in soot rather quickly. Unfortunately, you can't avoid it since a removable door is not supplied with the oven. It does not affect the model's performance at all, but you will need to clean it regularly to maintain its neat appearance.
---
PROS:
Compact in size;
For personal and commercial use;
Safe;
Warms up quickly.
CONS:
The front part gets covered with soot quickly.
---
2. Best Outdoor Pizza Oven: Ooni 3 Pizza Maker
Read Full Review: Ooni 3 (Uuni) pizza oven — the only durable and versatile pizza oven you should buy
Ooni is a Scottish brand that specializes only in the production of pizza ovens and accessories. This model is a fairly small and mobile device. Although it is somewhat cheaper than the previous product, it is practically not inferior in quality. The oven is quite versatile and suitable not only for cooking pizza but also for meat, fish, and other dishes. It works on wood pellets out of the box, but you can purchase an additional gas burner if you prefer one. I like to have several options; then, I can bake a pizza at any time.
The device measures 23x17x28 inches and does not weigh much compared to other outdoor counterparts (27.5 pounds). Due to a chimney and pellet burner, it seems rather bulky, but if you remove all the parts for more convenient transportation, it does not take up much space. The oven is made of brushed stainless steel and has ceramic fiber insulation inside. In my experience, it keeps warmth well, but not perfectly, so you will have to use quite a lot of coal to maintain the right temperature throughout the party. Also, this model does not have a protective cover, which is why users should be careful.
The oven heats up to a maximum temperature of 932°F in just 10 minutes. With this heat, even the thickest pizza will be ready in one minute. Although it fits only one pie, just like the previous item, the diameter of 13 inches could have been larger. Unfortunately, this device does not have a built-in thermometer, and it is not supplied in the kit. Since you will have to purchase it by yourself, I recommend paying attention to infrared models, as they give the most accurate readings.
A vertically installed chimney provides good air ventilation. When preheating the stove, keep in mind that some of the heat can escape through it. Remember to close the main opening with a door so that the temperature inside does not drop. Its cordierite stone bottom heats up evenly and helps to cook food quickly. Traditionally wood- or pellet-fired devices are somewhat more difficult to maintain than gas ones. Indeed, you will have to spend some time clearing a combustion chamber of soot and the main room from the flour, but it is all quite simple.
---
PROS:
Lightweight;
Quick warm-up;
Large pizza diameter;
Easy to set up.
CONS:
No thermometer;
Does not keep warmth perfectly.
---
3. Best Wood Fired Pizza Oven: Bertello Outdoor Oven
Temperature range:
Up to 930°F
Heat Source: Wood, Pellets, and Charcoal
Max Pizza Size: 12 inches
Buy On Amazon
The Bertello company gained its popularity not so long ago, appearing on the popular Shark Tank show. After that, both professionals and amateurs alike appreciated the convenience and compactness of its device. It is worth saying that the line of products of this brand has only one model and a few necessary accessories. Since this oven is small and, at the same time, has a rather large cooking surface, it is suitable for an outdoor picnic with a large group of friends.
The device, like the previous ones on my list, is made of stainless steel. However, it has a dark matte finish, which, in my opinion, makes the model more stylish. Besides, it is quite pragmatic since traces of ash and soot are not visible on such a surface. The oven is easy to carry from place to place due to its relatively small size (the package dimensions are 24.5×16.88×11.63 inches) and weighs 29.8 pounds. At the same time, the main chamber is quite wide and allows you to cook pizza with a diameter of 12 inches. By and large, it is a versatile device in which you can bake almost any kind of meal.
This backyard pizza oven heats up to a professional standard of 930°F in approximately 15 minutes. By keeping the temperature constant, you can make the perfect Neapolitan pie in 60-90 seconds. Unfortunately, the model does not have a built-in thermometer. If you wish, you can buy an infrared one of the same brand. Since this stove was made specifically for outdoor use, it is powered by wood, pellets, and charcoal. However, if needed, you can purchase a gas burner, although this method of baking a pizza does not give that particular smoky flavor.
Since this model is not equipped with a chimney, air circulation occurs through the combustion chamber and the main mouth. When laying wood pellets, make sure that they do not block the airflow. The oven comes with a cordierite stone that distributes the heat evenly; it perfectly withstands high temperatures and does not crack over time. The main thing is not to forget to clean it from pizza leftovers regularly. You should also collect the ash from the oven, which can be a messy process due to the small inlet. Although the dirt is almost invisible on the body, you will have to stick your hand deep inside to clean the main compartment.
---
PROS:
Perfect for outdoor use;
Mobile;
Gives pizzas a smoky flavor;
Stylish design.
CONS:
The thermometer is not included;
The cleaning process can be quite messy.
4. Best Propane Pizza Oven: BakerStone Gas Oven
The BakerStone product line includes grill tops and portable ovens that are great choices for family backyard parties. This model's cooking chamber is impressively sized, so you can cook absolutely any dish in it. The kit comes with both a pizza box and a firebox, so you don't have to look for the right grill size. The item has a very reasonable price, so anyone can afford it. If you wish, you can buy additional grates and trays and expand the functionality of this device.
The body of the product is made of enameled steel. This material is durable, strong, and easy to clean, and in addition, it distributes heat effectively. The oven has a rather big weight of 47.6 pounds, and the dimensions are 21.7×22.2×17.7 inches (assembled). It heats up to 900°F in about half an hour. It is not the most impressive figure, so you will have to wait a bit before putting the pizza inside. But it is cooked in a minute, as in other professional ovens. The maximum diameter of a Neapolitan pie you can make is 13 inches.
There is a built-in round thermometer at the top of the pizza box. Since this model is powered by a gas cylinder (which is not included in the kit), you can set the required power using the knobs as in any gas-powered device. A distinctive feature of this oven is the unique patented five-sided stone chamber design. That is, the baking stone is located not only at the bottom but on all sides. Thus, the manufacturer has created double walls and combined conductive, convective, and radiant heat for even heat distribution and faster overall cooking time.
I especially liked this camping pizza oven for its simple cleaning and maintenance. Since it is completely lined with stone from the inside, you will have to wipe the product from all sides. You can remove the top box and reach the farthest corners. Moreover, a rather large mouth allows you to do it comfortably. In case you also have burners clogged in the bottom half, you have easy access to them. Although they do not need regular cleaning, it is sufficient to wipe them down with a soft, damp cloth from time to time.
---
PROS:
Wide opening;
Cost-effective;
Five-sided stone chamber;
Easy to assemble.
CONS:
Heats up for a long time;
Large total weight.
5. Best Stationary Pizza Cooker: ALFA One Pizza Oven
Temperature range:
Up to 1000°F
Heat Source: Wood Logs, Chunks, Pellets
Max Pizza Size: 15 inches
Buy On Amazon
The last item on my list is a model for true connoisseurs of authentic Italian cuisine. Its design imitates classic pizza ovens. It is heavy, bulky, and not budget-friendly, so I recommend purchasing such a device if you plan to use it for commercial purposes or have many pizza-loving friends.
The case is made of dark brushed stainless steel, on which virtually no dirt is visible, which greatly facilitates maintenance. Although this model is called "portable" by the manufacturer, in reality, it is heavier than all the previous ones on my list. It weighs 110 pounds when assembled and measures 29x22x19 inches. I do not think that such a weighty device can be easily carried from place to place. If you have a covered patio or outdoor kitchen, install the oven in one place for the entire season. For ease of portability, you can additionally order a special stand on wheels.
This item has a very spacious chamber, so it can easily fit a 15-inch pizza and any food you choose to cook in it. It is the hottest device on my list; the maximum temperature reaches 1000°F, and it takes no more than 10 minutes to warm it up. You can bake a Neapolitan pie on thin flatbread in less than a minute. You also can monitor heating with a built-in thermometer.
A distinctive feature of this oven is the presence of a completely brick bottom instead of a removable stone. Also, wood is not placed in a separate container as in other wood-fired devices but directly inside, like in real ovens. Thanks to it, the oven can be heated to such high temperatures, and the dome-shaped body allows hot air to flow from all sides. A vertical chimney ensures excellent ventilation. This model has a special door with a small opening to monitor the cooking process to keep the heat from escaping.
The body of the oven is non-staining and does not need to be cleaned often. Since it is made of stainless steel, you can safely wipe it down with a damp cloth. Also, you should regularly remove ash and pieces adhering to the dough. Although this process is not difficult at all, it is possible to get dirty by sticking your hand inside. Moreover, the baking stone cannot be removed here. This model has a sufficiently largemouth, so it doesn't take long to clean. If you wish, you can simply leave the oven running at its maximum temperature, and the pieces of food will burn.
---
PROS:
Easy to assemble;
Can reach extra high temperatures;
Completely stone bottom;
Gives restaurant-grade results.
6. Best Electric Pizza Oven: Breville Pizzaiolo
If you want to host pizza parties indoors, then this model from the Australian brand Breville is just for you. It is quite compact and fits easily on the countertop in a small kitchen. I love that there are several presets here, so even a beginner can make a delicious pie.
The oven is made of sleek stainless steel and has a stylish, modern design. Like almost all indoor appliances, it has a glass spring door through which you can watch the cooking process. It measures 18.1×10.6×18.5 inches and weighs 37.47 pounds. This model is designed for baking one pizza with a standard 12-inch diameter. In general, the main compartment is not very large, so it can be problematic to fit a large piece of meat or chicken there. Besides, grease from such dishes might get onto the top heating element, which can shorten the service life.
This 1800-watt countertop pizza oven heats up to 750°F. The fastest cooking time for Neapolitan pie is 90 seconds. Three large knobs on the front of the case are responsible for controls and settings: time, temperature ("style"), and type of crust. If it is more convenient for you not to use the automatic mode but pick the parameters manually, the device comes with a magnetic pad that replaces the markings near the knobs. Since this oven is electric, there is no particular need for a thermometer. Whichever temperature you set, it will maintain it.
Two heating elements at the bottom and top of the oven are responsible for heating and distributing heat. Depending on the selected settings, it takes from 10 to 20 minutes to warm up. Although the body remains cold throughout the entire cooking time, I recommend placing the device in a well-ventilated area so that the heat can escape freely from the side vents.
This model comes with a ceramic stone, baking tray, and pizza peel. All accessories are of excellent quality and convenient to use. If you need to clean the oven, you can easily pull out the stone and wipe it and the cooking chamber walls. The door is wide enough to open fully so that pieces of dough and flour residues can be removed thoroughly. It is a pity that the kit does not include a brush for dry cleaning of appliances for such a price.
---
PROS:
Handy;
There are automatic and manual modes;
Easy to clean and maintain;
For indoor use only.
CONS:
Quite pricey;
Not for all dishes.
7. Best Indoor Pizza Oven: Presto Rotating Oven
Read Full Review: Presto 03430 Review – Features That Make This Pizza Maker Exceptional
The American company Presto produces equipment and accessories for the kitchen. Many pizza lovers like their Rotating Oven as it is easy to use and takes up little space on a countertop. Of course, it does not give such impressive results as professional wood-fired devices, but it is quite suitable for a family dinner or party in a small company. Compared to common convection ovens, it is more economical in terms of energy consumption.
This model is lightweight (7.6 pounds) since it is made of plastic, not steel, and has an open design. Its assembled dimensions are 15.8×14.5×10.3 inches. I should mention that it is not the "hottest" model on my list. The maximum temperature you can heat it to is only 375°F. Of course, it cannot compete with professional items in this parameter. At the same time, you can get quite tasty pies with its help. However, due to the low power of 1235 watts, you will have to wait 10-15 minutes to prepare one 12-inch pizza.
The big advantage of this automatic pizza oven is its simplicity. You do not need to preheat it, just adjust the height of the heating elements and set the timer to the desired time. Its pan turns itself slowly to evenly heat the pie. In addition to fresh and frozen pizza, you can also cook almost any other meal. If you want a golden-brown crust, simply place the top heating element as close to the food as possible. The main thing is to make sure that it does not touch the dish.
This model neither provides temperature control nor has a separate thermometer. Since an outlet powers it, it maintains the manufacturer's set temperature; you only need to increase or decrease the cooking time. At the end of the set time, the device turns off automatically, so you don't have to worry about burning food. Unlike more expensive devices, this cooker is not equipped with a baking stone. Instead, it uses a lightweight pan with a non-stick coating.
Cleaning and maintaining this oven couldn't be easier. You only need to remove the baking pan and wash it with a soft cloth or sponge without abrasive substances. If necessary, you can wait for the oven to cool and gently wipe down the heating elements and body.
---
PROS:
The heating elements can be regulated separately;
Extra lightweight;
Automatic shutdown;
Inexpensive.
CONS:
Hot very hot;
Doesn't have a baking stone.
8. Best Pizza Oven for Gas Grill: Camp Chef Artisan Oven
Read Full Review: Camp Chef Italia Artisan Pizza Oven Reviews – A Must-Read Purchase Guide
Such an oven from the American company Camp Chef is an excellent choice for those who already have a gas grill and want to expand its functionality. Since this device cannot be used alone, it is suitable for backyard house parties. Remember to make sure the model will fit your grill before purchasing it. It is compatible with 16-inch cooking systems. If you don't have a grill, then the total purchase can cost you a lot of money.
Despite its relatively low price (for pizza boxes), this oven is made of high-quality alloy steel. It has increased heat resistance, is sustainable to shock loads, practically not subject to corrosion and the negative effects of acids, alkalis, temperature extremes, etc. The item is quite compact at 16x24x9 inches and weighs 30 pounds. The maximum temperature you can warm up this device to is 700°F. It is slightly less than professional devices give but enough to cook fresh or frozen pizza in two to three minutes.
The big advantage of this model is the large cooking chamber, where you can even put a 15-inch pie. It is one of the most capacious models on my list. I also appreciated the large inlet, thanks to which you can easily rotate the pizza and even bake other flour-containing products. By the way, you get a small recipe book with this item. Perhaps, you will find something new for yourself there.
Its cordierite baking stone at the bottom guarantees a crispy crust and a juicy filling on the inside. The semi-circular shape of this pizza oven for a grill, combined with the wide opening, provides air circulation similar to the air currents in classic wood-burning ovens. Special plates inside the body help to evenly dissipate and distribute heat. You can choose the most optimal heating temperature for yourself using the knobs on the grill and control it using the built-in gauge at the top of the device.
As it is a separate box, which is quite lightweight, regular cleaning is not difficult. Thanks to the wide inlet, you can even get into the farthest corners. In my opinion, the smooth case, where all fingerprints are clearly visible, can cause more trouble. You should regularly rub it to a shine so that the oven does not lose its appearance.
---
PROS:
Lightweight;
Durable;
Fits large pizzas;
Reasonable price.
CONS:
Cannot be used without a grill.
9. Best Portable Pizza Oven: Only Fire Oven for Gas Grills
In the product line of the Only Firebrand, you can find high-quality equipment for outdoor cooking. Their pizza oven is another model designed for use with a grill. However, it has a unique design and is suitable for use with almost any propane grill I know. That is why I decided to review it as well. It is a lightweight (10 pounds) and portable (17x17x7 inches) device that you can take with you on a picnic or camping with your friends.
The case is made of durable stainless steel and is practically not heated due to the double ceiling. It makes the oven completely safe as well as economical since all the heat remains inside. It can heat up to 800°F, which means you'll get results similar to more expensive models. The highest possible temperature depends on how powerful your burners are. The preheating process might take some time, but do not try to speed it up by closing the grill lid. It can lead to burning, the formation of condensation, and damage to the device.
This item is quite roomy; you can cook a 14-inch pizza in it in a couple of minutes. However, the cooking chamber is not very high, so you won't be able to put meat or a taller pie in it, which is why I consider this item not universal. The oven has a design that is closed on almost all sides, thanks to which, food is cooked fairly quickly and evenly even using a low-heat mode. There is also a built-in thermometer in the upper right corner of the case so that you can always keep the flame under control.
There is a door here that prevents the heat from escaping too much. When it is closed, a small hole is left to ensure air circulation. Even if you bake several pizzas in a row, the temperature does not drop too much when the door is opened so as not to worsen the cooking quality. The device comes with a cordierite round stone and a convenient pizza peel. Overall, it is not difficult to clean, thanks to the removable stone. Just wipe down the inside of the walls after each use. With a properly picked burner fire, you do not even have to often clean the body from soot.
---
PROS:
Efficient temperature retention;
Well-made;
Closed design;
Large stone diameter.
10. Best Home Pizza Oven for Wood Grills: Green Mountain Grills Oven
The products of the American company GMG are popular among many barbecue lovers. Its assortment includes both basic models and professional devices. This oven belongs to the second group. However, if other items for grills can be called more or less universal since they are compatible with different devices, then this one should be used with GMG wood-fired grills (Jim Bowie and Daniel Boone) only.
It is made of heat-resistant stainless steel and has a weight of 32.2 pounds and dimensions of 19.69×16.54×10.24 inches. With the right skill, you can preheat the oven to 900°F, which is an essential prerequisite for making a classic Neapolitan pizza. Besides, the interior is quite spacious and can fit a 14-inch pie. Depending on the temperature to which you manage to warm up the device, the dish can be cooked in 2-4 minutes.
The main challenge with wood-fired appliances is to start them and keep the needed temperature throughout the cooking time. That is why the highest possible temperature directly depends on your skills. Using this oven effectively takes some practice, so if you're looking for an easier-to-use product, opt for propane or electric ovens. If these minor difficulties don't bother you, this high-quality model is an excellent choice.
It has a compact and extremely simple design with no frills. Unfortunately, there is no built-in thermometer, so you'll have to purchase it separately. But the set includes a ceramic baking stone with a size of 14.5×16 inches. The heat is evenly distributed along the walls and gives the effect of a "real" wood-burning stove. The heat, rising from below, passes through the stone and pizza and exits through a small inlet. Wooden pellets give any dish a pleasant smoke flavor.
Thanks to its simple design and lack of small parts, this oven requires little maintenance. Wipe the body periodically with a damp cloth to remove soot and ash, and take out the stone after each use for dry brushing. Be careful when removing the device from the grill; coals can keep warm for a long time.
---
PROS:
Large pizza box;
Simple design;
High-quality build;
Excellent airflow system.
CONS:
It might be tricky to maintain a constant heat;
No thermometer.
Buyer's Guide on Choosing Pizza Stove
A few years ago, it was difficult to imagine that a traditional Italian pizza could be made at home. Of course, many have tried to adapt the recipes for convection ovens, but that wasn't the same. However, now everything is much simpler, and professional equipment has become available to everyone. The modern stores offer a wide variety of models. I've put together a comprehensive guide to help you find the perfect product that's right for you.
What to look for when buying a pizza oven?
When choosing any kitchen equipment, there are several basic objective criteria that a buyer should pay attention to first. Also, do not forget about the design and usability, which are more likely to be subjective factors but are of considerable importance.
Location and size
All personal pizza ovens can be divided into two large groups: indoor and outdoor items. First of all, you should decide where exactly you will be baking pizza. As a rule, the devices intended for use in backyards or patios have large dimensions and can accommodate pies that are bigger in diameter. When installing such equipment, always remember that during the cooking process, it might slightly heat up. Ensure there is enough space around so that the heat from the oven does not spread to other objects. Besides, outdoor products require excellent air circulation so that a chimney or ventilation openings should not be blocked.
Indoor kitchen equipment is usually smaller and more lightweight. It usually fits small pizzas for one person, up to 12 inches in diameter. In terms of design, they resemble microwave ovens and fit easily on countertops. Although these devices usually do not heat up to high temperatures, they can still be dangerous. Therefore, place them in a well-ventilated area, on level surfaces, and avoid water ingress.
Temperature range
According to the Italian tradition, classic pizzas should be cooked in a wood-fired oven at 800°F or higher, and the baking time should not exceed 60-90 seconds. If you strive to ensure that all cooked dishes are authentic, choose professional models intended for commercial use. Some of them can even be heated up to 1000°F.
However, most devices on the market have a temperature range of about 800-900°F. Such equipment costs a lot of money, and it is advisable to buy it if you plan to use it really often. If you do not need this power for cooking indoors, opt for an electric pizza oven, which can heat up to 400-700°F. A wide range of settings allows you to bake not only pizza but also cook other products, which makes the chosen device more versatile. If you wish, you can make the entire dinner for a large company in one pizza oven.
Thermal insulation and the presence of a properly made ventilation system also affect the capabilities of the equipment. If the oven does not keep heat well, then you will waste a lot of coal or gas, and the dish will take a long time to cook. It's preferable if the device has double walls or special plates that reflect heat. Ventilation in the form of a chimney or special vents helps to distribute hot air evenly throughout the cooking chamber to prevent food from burning on one side.
Design
In terms of design, buyers don't have as many choices as they might seem. The dome shape, typical of traditional brick ovens, is considered the best because it distributes heat evenly and makes the food juicy on the inside and crispy on the outside. That is why modern manufacturers generally adhere to this particular design. The heat source is located below or behind these devices, and air flows distribute the heat throughout the chamber.
At the same time, it is worth noting that equipment for indoor kitchens can slightly differ in shape. For example, every B&Q pizza oven looks more like convection furnaces or microwave models we are used to. The heating elements are located at the bottom and top, and in advanced models, you can adjust them separately from each other. Moreover, temperature control is carried out using knobs, and some devices have several presets to simplify the cooking process.
Portability
All the models on my list can be called portable in one way or another. It is understood that you can carry them from place to place. However, it does not mean that they are small in size and weight. The most lightweight oven in this article weighs 7.6 pounds, and the heaviest is 110 pounds. If desired, both can be moved, but the difference in size is significant. Usually, by portability, manufacturers also mean that a product has removable parts (for example, legs, wheels, and chimney) that facilitate transportation and storage. You can not only put such a device in the backyard but also take it with you on a picnic.
Price
It is difficult to define the price range clearly concerning such ovens, especially since the cost changes from year to year. From my own experience, I know that you can buy a small electric device for home use for around $50. The cost of professional equipment can exceed $1000. In this matter, it all depends on the power of an oven, its versatility, body material, power source, additional accessories that come with a kit (for example, a thermometer or pizza peel), and so on. Also, keep in mind that you will have to spend on consumables like gas cylinders or wood pellets.
Warranty
Since any pizza appliance is not the cheapest item, a warranty can be helpful in case of a factory defect. The vast majority of manufacturers offer a standard one-year guarantee on their products. At the same time, large brands can extend it up to three years if you register the purchased equipment on the official website. Of course, over time, it might be necessary to replace some parts or repair the entire device. Some companies also offer such services.
Brands
The products of large and world-famous brands do not cause any complaints in me in terms of the quality of products and materials used. In this section, I will briefly talk about the leading companies that are engaged in the production of pizza equipment.
Ooni
It is a relatively young brand from Scotland, which was founded in 2013 but has already gained popularity. The business started from a Kickstarter project. Now, the Ooni (formerly Uuni) product line includes several extra hot ovens, a full range of various accessories, and cooking equipment (such as measuring cups and scales). They also have their own recipes for pizza dough, classic sauce, and many helpful tips for baking pies.
Camp Chef
The American company Camp Chef has a long history. It was founded in 1990 and had been manufacturing high-quality outdoor equipment throughout its existence. Unlike some other brands, its products have always been in the above-average price range. However, I believe that their price is quite reasonable. No matter whether you buy a cooking system or pizza oven, you can be sure of the device's reliability.
Roccbox/Gozney
UK-based Gozney has been helping professionals to cook pizza since 2010. It makes excellent commercial ovens that can hold up to 7 standard 12-inch pies at a time. However, it was the Roccbox model for home use that brought worldwide popularity. It's really good at everything, but it's not the only compact model in the Gozney product line.
Presto
This American company has one of the longest histories in the kitchen equipment industry. It has existed since 1905, and now, in addition to pressure canneries (it was their first project), the brand produces a variety of budget-friendly appliances: from dehydrators to grills and knife sharpeners. Its pizza-maker machine is not as well-known as other brands, but it definitely deserves your attention.
Breville
Breville is an Australian brand that has been around since 1932. It might be known to many for its quality coffee-making equipment, but it also produces other kitchen appliances. Notably, it also sells replacement parts for all of its devices. So if something breaks in your oven, you can always replace or fix it. By the way, all Breville products have the same design, so you can easily make your kitchen stylish.
Only Fire
The American company Only Fire is notable because, in addition to standalone devices, it also produces "additions" to your existing equipment, such as a grill, which allows you to expand its functionality. You will find convenient rotisserie accessories in their line, various sets for cooking dishes on fire pits, and BBQs, including automated spin rods. I like that all the products are reasonably priced and won't make a hole in your budget.
Accessories
If desired, the list of useful accessories can be made endless because there is always something that can be improved. However, a few items have undeniable value when dealing with extra hot ovens and making Neapolitan pies. I'm talking about pizza peels and protective gloves. With their help, it is easier to turn and remove dishes from the oven and protect yourself from burns. Besides, not all appliances are equipped with built-in gauges, and if they are, they can work inaccurately. I use infrared thermometers because they always give accurate data, allow you to measure the temperature without getting too close to the oven, and work instantly.
All the ovens on my list have built-in or removable baking stones, but not all manufacturers include them in the kit. Check the availability of this accessory and buy as needed as it will make your pizza better. Also, for a beautiful serving, you might need special wooden serving boards. There should be enough of them so that you can put in all the baked pies. I know that many people cut pizzas with regular knives, which can break toppings and get stuck in the melted cheese. To make it easier for you to do it, buy one quality cutter wheel or rocker knife. Personally, I like the second option better, as it can be used to make a large cut in one move.
Along with the equipment purchase, I also recommend buying various cleaning tools such as scrapers and brushes. They will simplify the process of maintaining the oven because no matter how careful you are when cooking, the flour, dough pieces, and toppings will adhere to the cooking surface. Also, not all devices come with storage cases. In my opinion, they are necessary to wait out the offseason. You don't want to clean the inner chamber of dust, debris, cobwebs, and dead insects.
How to Bake Pizza in Oven?
Once you've decided on the perfect oven, it's time to start making the right pizza. In my article, I mentioned a Neapolitan pie several times. The art of its cooking is included in the UNESCO heritage list. Of course, not everyone can find Mozzarella di Bufala, Neapolitan yeast, and San Marzano tomatoes in the nearest market, but why not try making your own version?
Step 1: Prepare a dough
I recommend making your own dough rather than using a store-bought one. On my blog, I have already published a recipe for excellent pizza dough; you can use it. Combine all ingredients as directed and knead into a soft, elastic dough. Let it rest for a while, then divide it into several pieces and roll each one. It is better to make a pizza base not thicker than 0.12 inches. Consider the diameter of your baking stone when rolling.
Step 2: Prepare and put all the ingredients
I recommend preparing and slicing food while your dough is resting. You will need tomato sauce (store-bought or homemade), mozzarella, parmesan, olive oil, and basil for a classic Neapolitan pizza. Spread the sauce over the pizza, top with the slices of cheese and basil.
Step 3: Bake it
Put the pizza in the oven preheated to the maximum temperature (some models don't need to be preheated). It is best to use a baking stone as it distributes heat evenly to make the perfect pizza.
Baking times and temperatures are highly dependent on the individual capabilities of your oven. Remember to be safe and never put a pizza in a heated device with your bare hands. Be sure to use a pizza peel and heat-resistant gloves for this.
At what temperature to cook pizza in a convection oven
One of the benefits of a convection pizza oven is that hot air circulates evenly throughout the room. As a result, it helps reduce energy costs. Preheating takes about 15-20 minutes, and cooking time is about 5-8 minutes. Preheat your oven to 450-500°F. Thanks to the even heat distribution, you do not have to turn the pizza. If you use a baking stone, place it inside as soon as you turn on the device.
At what temperature to cook pizza in a gas oven
Gas ovens should be preheated. Place a baking sheet or stone inside and pick the highest possible temperature (preferably around 450-500°F). Remember that the stone can take longer to heat up than the oven itself. Therefore, you can use an infrared thermometer to know when to put your pizza. On average, it takes 8 to 12 minutes to bake. Remove the dish from the oven when its sides are browned, and the cheese is melted.
At what temperature to cook pizza in a wood oven
A wood-fired oven is ideal for creating authentic Italian dishes, as they are the ones that can produce the highest temperature. Ideally, the oven temperature should be as high as 900°F for classic.
Neapolitan pizza. It reduces the cooking time to one minute. Some models have enough space to bake several cakes at once.
Pizza Oven FAQ
In this section, I answered some interesting questions from pizza lovers. If, after reading the article, something remains unclear to you, do not hesitate to ask your question in the comments below.
Which type of oven is best for pizza?
The most straightforward answer is a wood-fired one. It is this type that is classic in Italian cuisine and is considered ideal for baking Neapolitan pizza. You can also choose a hybrid option, which means connecting different burners. These models are more versatile and allow you to change the fuel depending on the situation. However, it does not mean at all that using other ovens you will not get delicious dishes. It all depends on your personal taste, preferences, and, of course, cooking skills.
What is the best pizza oven for home use?
Among gas and wood-fired devices, there are compact models that are perfect for cooking a small family dinner. My recommendation is a product from ROCCBOX. However, such types can only be used outdoors. If you plan on making pizza indoors, consider electrical appliances. They are compact, portable, and easy to operate. Many modern models are equipped with a special mode for baking pizza and pies of varying complexity. You don't even have to tinker with the right settings to get the perfect crisp; just pick the feature you want.
How hot does a pizza oven get?
It depends on the capabilities of specific models. From my own experience, I know that wood-fired furnaces are the hottest. Some are so efficient that they allow you to get 1000°F heat. For classic pizza, temperatures above 800°F are sufficient. That is why you can opt for gas products that are easier to use and get very hot. Next are grill inserts, which can reach temperatures as high as 600-700°F. Last is electric convection ovens, which typically do not exceed 450-500°F.
How does a pizza oven work?
The principle of operation, like the temperature range, depends on a model. However, regardless of the type, they are somewhat similar to each other. The heat source is usually located at the back, side, or center of an appliance. The warmth gradually spreads over a cooking chamber. To ensure oven heating, they are equipped with baking stones and chimneys and are made in a dome shape. All this allows the heat to be distributed inside and bake the food evenly. The chosen device should have excellent thermal insulation.
What can you cook in a pizza oven?
The shortest answer is almost anything you want. In addition to the pizza itself, you can get excellent meat and fish dishes. Meat in a pizza oven becomes juicy and at the same time acquires a delicious crust. You can make steaks, roast ribs, and even cook a whole turkey. Also, since pizza is a kind of version of the pie, you can bake cakes, rolls, bread, and other flour products. And of course, any vegetables baked in a pizza oven are excellent. As you can see, you can cook several dishes for the whole family dinner on one device.
What is a pizza oven stone made of?
Different ovens can be fitted with baking stones made of a wide variety of materials. The most common are cordierite ones. This mineral has increased strength and a high heat transfer rate, which is why it's pretty pricey. There are also ceramic, fireclay, granite, marble, quartzite products, and so on. All materials differ in properties and require the correct use. For example, clay stones do not tolerate sudden temperature changes, so they should be heated gradually. It is also essential to choose a product that will not emit harmful impurities during the cooking process, so carefully study its properties.
Make Your Own Fresh Pizza with These Ovens
I have shared with you everything I know about pizza ovens so far. Of course, progress does not stand still, and I will keep you informed about new products on the line. I hope my pizza oven reviews will be useful to you and help you make the right choice. Though all the items on my list are good, Roccbox by Gozney remains my timeless favorite.
Please, tell me and other readers, which ovens do you prefer? Do you agree with my choice? If not, why? Also, share your favorite pizza recipes in the comments!